Administration
Founder
Sh R.D Sehgal
Hails from Himachal Pradesh a Lawyer by profession. Practicing Advocate of Supreme Court of India. Have an experience of around 40 years as a practicing lawyer.

Always had an inclination towards education and has been contributing to various fields of education when ever the opportunity was there. The idea of forming an education society came to his mind while he use to help poor and underperviliged students by giving them free of cost tutions .
Member
Dr Rupa Joshi
Hails from Australia and by profession is a Doctor associated with Australian Medical council. She came in touch with the society while her daughter was studying in the kindergarten of SMS .

She was so thrilled with the experience of her daughter that she expressed her interest to become the member of the society. The request was honoured by the founders and other members of the society. Since then she has been contributiing to the society by giiving international exposure to the society.
Principal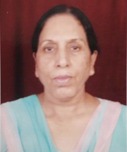 Mrs Harjit Kaur
Hails from Punjab has been associated with field of education after her college days and has been associated with SMS since its inception in 1975. She has been instrumental in the growth of this institution from a school of few students and a hand full of staff to now a middle level school with a staff headcount of 40 and student strenght of 300.

She has been generous to provide free education to many poor children through her discretionary quota. She has been mentor to all the teachers .She follows an open and transparent culture. The staff always look open her for guidance and issue resolutions.
Human Resource & Admin
Mrs Charu Sehgal
Hails from Haryana has been associated with the institute since 2001 and joined as a teacher after a sucessful stint as teacher she was made in charge of human resource and administration department by the management in year 2005 .

Since 2005 she has been handling this department and is responsible for hiring and training the total staff of the school. She has vast experience in humanresource field thus she has been instrumental in hiring the best talent available in the city. Charu holds a Masters degree in Economics and is Psycholgy honours graduate. The school staff is fully dedicated and works in harmony with the objectives of the school